Great
Teams
Produce
Great
Results
Today, your business is only as effective as your IT application infrastructure. AGS, the leading provider of integrated database management solutions, delivers state-of-the-art DBMS tools which give you the confidence to know that your IBM Informix® mission-critical database applications are available and performing at peak levels, while at the same time significantly reducing the time, effort and costs required to develop, deploy and maintain them.
AGS' Server Studio™ and Sentinel™ provide complementary state-of-the-art, powerful solutions that help both seasoned database professionals and novices alike manage IBM Informix® data servers environment with an unprecedented ease and improved productivity. This multi-platform suite of integrated, highly intuitive system management tools provides wide-ranging functionality to support your organization's vital databases — from initial design, development and testing, all the way through to production deployment and successful operational service.
Kazer has been a 4J's partner for over 15 years and we are consistently a Top 5 partner in North America. We continue to help our customers modernize their Informix 4GL applications, add mobile functionality to existing solutions and implement powerful report writing systems using the Genero suite of products.
Genero Enterprise is a unique rapid application development and deployment environment tailored for mission critical business applications. With Genero Enterprise you will develop applications faster and smarter, enabling you to better respond to ever changing market needs.
Faster, because you'll develop applications in a fraction of the time you are used to.
Smarter, because once written, they run everywhere – without recompilation – for the desktop, webtop, smartphone, tablet or the Cloud.
Develop robust, scalable, secure applications that integrate seamlessly into Service Oriented Architectures and can deployed as Software as a Service.
Develop once and deploy everywhere.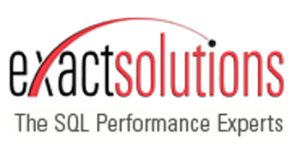 Exact Solutions applies focused expertise in database monitoring & testing in these key areas:
SQL Query-Level Performance Monitoring
Full-scale Capture & Replay Testing
The company's flagship product is iWatch, the best-of-breed standard for SQL query-level performance monitoring. Using a completely non-intrusive approach, iWatch creates a continuous performance record of every SQL statement — all without affecting the performance of the underlying database or application. Available in versions for most major database platforms, iWatch can be deployed quickly and easily to monitor a single data server, or scaled to monitor hundreds of critical servers across a large enterprise.
iReplay is a next-generation load-generation and analytic facility for database QA, regression testing, performance testing and more. Designed as a true database replay, iReplay allows organizations to capture a true image of their production SQL workload, and then re-create that workload with all of its native complexity for analysis in test environments.
The team at Advanced Datatools offer a full line of classes for Data Modeling, Dimensional Data Modeling, Data Warehouse development, Informix 4GL and SQL. They can design a custom course to meet your organization's specific training needs, using your unique data and requirements. Taught at your location or theirs, custom courses can provide exceptional value for your training dollars. All of our standard courses are available for customization, and they can develop specialized courses on request. One of the advantages of a custom course is training in your environment and with your data.
Because their trainers are also consultants, Advanced Datatools courses focus on real-world applications and the day-to-day problems and challenges today's developers and end users face. To schedule a course or for more information, please contact your Kazer Account Executive.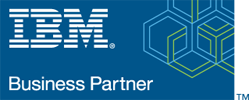 Kazer is the #1 IBM Business Partner for Informix with over 400 customers relying on us for licensing, maintenance contracts, general information, consulting services, and complementary technologies. Let us help you with your Informix environment or show you why Informix is the right choice for your business.
IBM software is optimized to deliver industry-leading performance across multiple workloads, while lowering administration, storage, development, and server costs. Their data management solutions help you manage data from requirements to retirement, and assure the privacy and integrity of your data.
Learn how we can help you reduce the complexity and cost of managing your data, improve business agility, and leverage your data.
When Basic Tech Support Isn't Enough it's time to call in Xtivia. Kazer and Xtivia have been partners for over ten years. With the help from their technical staff whether on site or remotely there isn't any issue that can't be resolved.
Several of our customers subscribe to the Remote DBA Managed Service. This service helps address many issues that sometimes go unchecked.
Talk with your Kazer Account Executive to learn how we can help you reduce the complexity and cost of managing your data, improve business agility, and leverage your data.